As we do every year on 16 November, our guests, lodge and reserve staff members, along with the rangers, guides and team members of our Anti-Poaching Unit, gathered at the spectacular God's Window to honour our lost rhinos Chippy, Isipho and Geza – and the far-reaching legacy they inspired – with an amazing demonstration by Amakhala's Anti-Poaching Unit.
Guides and guests on their morning game drive were in for a special treat as they stopped for their coffee break to join the Amakhala team at the Rhino Remembrance Memorial, where Isipho's skull rests, to remember our three fallen rhinos, as well as the 7,000 other rhinos lost in South Africa since 2010, and to dedicate ourselves anew to the protection of these wildlife treasures.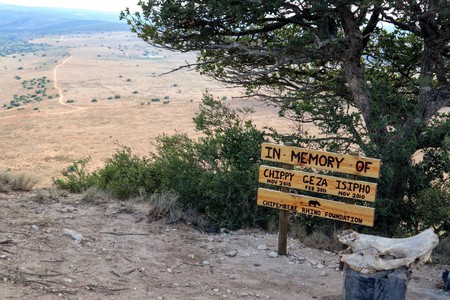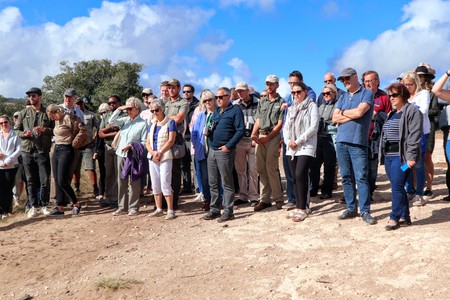 At Amakhala, we protect our rhino and all our wildlife with multi-layered security measures. Our highly trained Anti-Poaching Unit (APU) is supported by a special K9 unit; an equine unit; and an APU pilot providing aerial surveillance; while ongoing and extensive APU and K9 unit training ensures our teams are well-equipped to face poaching threats.
The morning provided a proud opportunity to demonstrate the abilities of our APU and to acknowledge and appreciate the incredible work they do to protect our wildlife. During the thrilling demonstration, a "poacher" walked around the area, leaving a scent trail. Shortly after, two anti-poaching vehicles swooped onto the scene, along with Ella, a Bloodhound-Doberman cross trained as a specialised cold-scent tracking dog - a partnership between Wilderness Foundation Africa, Medivet Saving the Rhino (UK) and the Chipembere Rhino Foundation - and Sammy, a highly-trained German Shepherd tracking and apprehension dog. In an amazing display of skill, Ella tracked the scent and Sammy took the "poacher" down!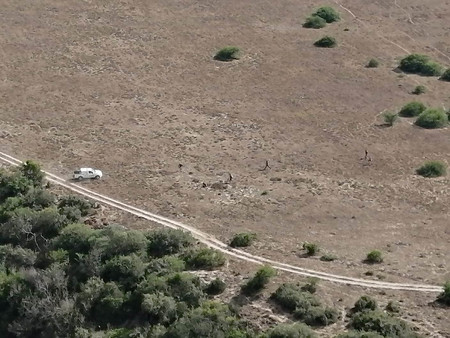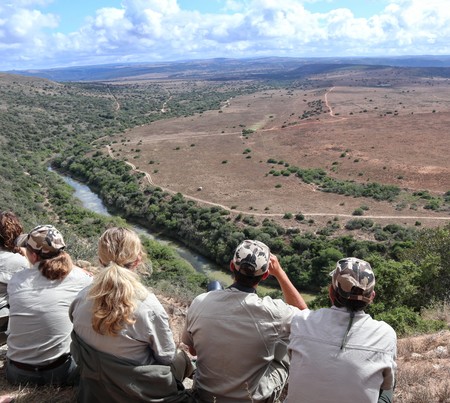 "The great success of Amakhala's APU is not the only good that has come from the tragic loss of Chippy, Isipho and Geza," said Giles Gush, a founding member of Amakhala Game Reserve. "Their deaths were not in vain. After losing Chippy and Isipho, HillsNek Safari Camp owners Brent and Chantelle Cook along with business partners Paul and Debbie Naudé and Derek Cook, established the Chipembere Rhino Foundation. Following Geza's brutal poaching, renowned wildlife vet, Dr William Fowlds, also joined CRF as a trustee and launched a career as an ambassador, travelling across the world to generate awareness and support for rhino conservation.
"We salute Chippy, Isipho and Geza – and all the other rhino lost. They are gone, but never forgotten. In their memory, we established Chipembere Rhino Foundation to protect and preserve the last few rhino in southern Africa – Saving Rhino One at a Time – and ensuring no other rhino endured senseless suffering like Chippy, Isipho and Geza did," commented Brent Cook, founder of Chipembere Rhino Foundation. Click Here to read more about more about Chippy, Isipho and Geza and the amazing work Chipembere Rhino Foundation is doing in sourcing, testing and funding rhino monitoring technology and tracking and apprehension dogs; providing anti-poaching teams with vital equipment; raising awareness; collaborating with wildlife reserves and providing relocation assistance to rhino custodians across Southern Africa.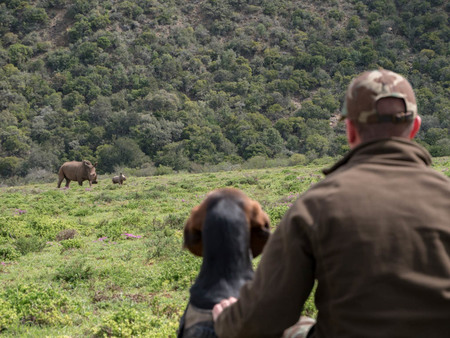 Protecting rhino effectively requires a significant financial commitment from reserves, making it essential to raise awareness and funding. At Amakhala, we commit significant funding to anti-poaching efforts each year, supplemented by a Conservation Levy, and work closely with our conservation partners, including Chipembere Rhino Foundation, African Rhino Conservation Collaborative, Global Conservation Force, Council of Contributors and Wildlife Protection Solutions.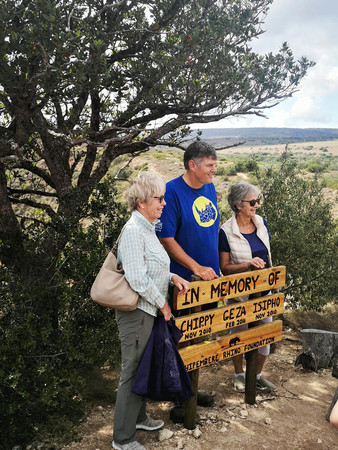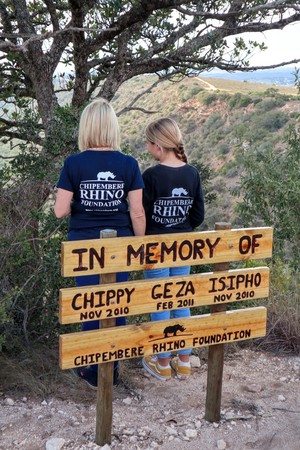 "We thank our Amakhala guests for enabling our anti-poaching efforts through the Conservation Levy. Half of these funds cover the costs of protecting our rhino on Amakhala, and the other half supports the Amakhala Foundation and the Amakhala Conservation Centre, which provides Environmental Education to around 2,000 children every year, raising crucial awareness among tomorrow's rhino custodians. We also thank our guides, whose knowledge and passion create awareness and instil a deep appreciation of nature and conservation among our guests and visitors, ensuring they enjoy an amazing wildlife experience, return often and tell many others," said Gush. "Join us as we honour Chippy, Isipho and Geza, along with 7,000 other rhinos lost to poachers across South Africa since 2010; and renew our commitment to protect and ensure the survival of this iconic species and all other wildlife for our children and their children to marvel at."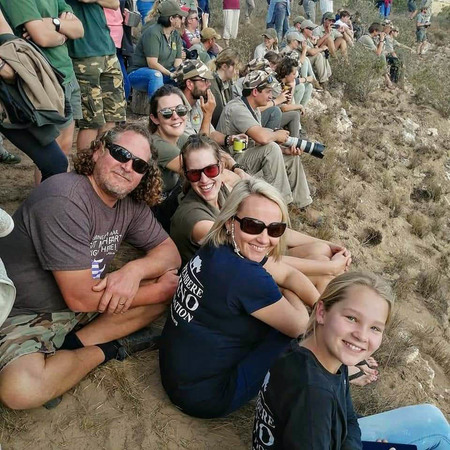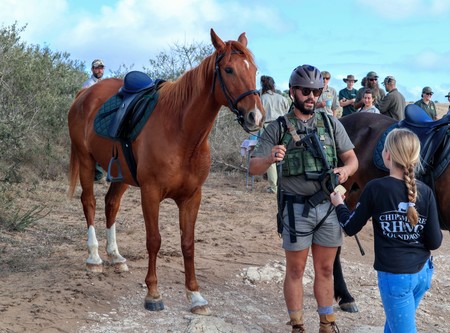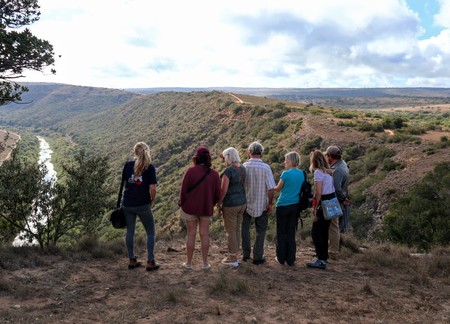 Photo Credits: Thank you to Jo Wilmot and Tania Botha for the use of their photographs.