Looking to host your wedding somewhere exotic? Amakhala provides beautiful picturesque locations to host your most important day.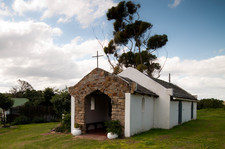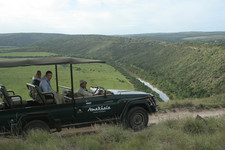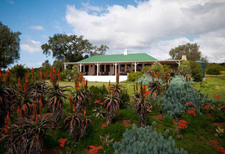 Leeuwenbosch - Country House & Shearer's Lodge
Set in beautiful surroundings, Leeuwenbosch on Amakhala Game Reserve offers you and your guests a true country wedding experience that will be remembered forever. This wedding venue, with a quaint chapel on site, and set on a Big 5 Game Reserve, will prove both idyllic and memorable. Leeuwenbosch and Shearers' Lodge offer luxury accommodation, superb culinary delights combined with personalized attention to detail.
We cater for weddings up to 80 guests with additional accommodation packages available at the other lodges.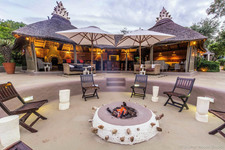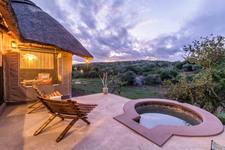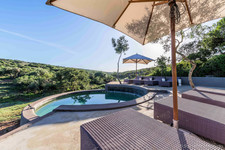 Safari Lodge
Make your wedding day an unforgettable occasion that you can cherish for the rest of your life. Set in the African bush on the Amakhala Game Reserve, this thatched lodge with its unique safari huts and signature stone-capped roof tops, offers all the comforts of a luxurious venue, honeymoon suite, hospitality and personal service.
We cater for weddings up to 24 guests and offer menus to suit your preferences.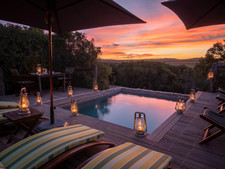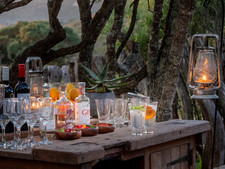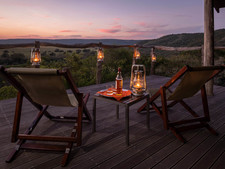 HillsNek Safari Camp
Positioned in a secluded corner of the Amakhala Game Reserve in the malaria-free Eastern Cape of South Africa, lies four-star rated HillsNek Safari Camp. This intimate family-run lodge, set on the banks of the Bushman's River with a breath-taking vista of rolling African plains, offers an unprecedented safari experience where privacy and personalized attention is the hallmark of every stay.
HillsNek is ideal for those seeking a truly romantic retreat and is available as an exclusive-use lodge on request.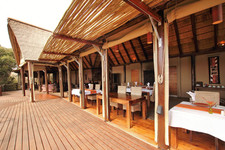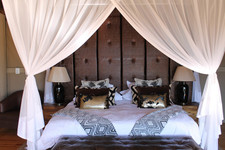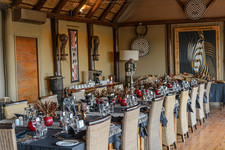 Bush Lodge
Rustic luxury tented bush camp. Five-star Bush Lodge is discreetly positioned in the bush at the top end of an open valley in the reserve, each of the superlative en-suite, tented and thatched suites overlooks a watering point with big sky views. The main lodge offers luxurious dining, splendid lounge areas and an expansive viewing deck with magnificent views of game-filled plains.
We cater for weddings up to 20 guests and offer menus to suit your preferences.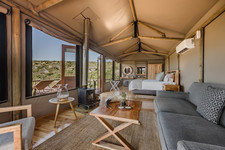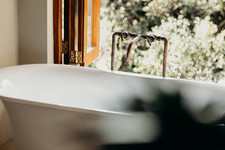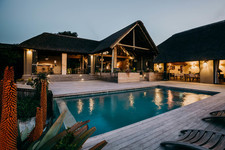 Bukela Game Lodge
Bukela Game Lodge is a 5-star luxury lodge, tucked away into indigenous trees and bushes at the top of a hidden valley. The tranquil luxury lodge is the perfect setting for an intimate and romantic bush wedding .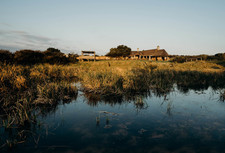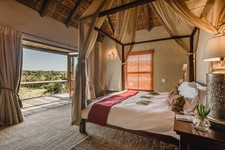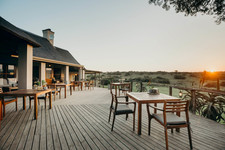 Hlosi Game Lodge
The beautiful 4-star family-friendly Hlosi Game Lodge lie along a gentle curve of a hill above a river plain. The main deck faces north-west so is perfect for a private sundowner wedding experience. The lodge can be exclusively booked for an intimate and romantic wedding celebration .
To book your perfect safari wedding:
Call reservations on +27 (0)41 450 5658 or email centralres@amakhala.co.za