Visitors to Amakhala Game Reserve are in for a royal treat, having a chance to encounter the three majestic new lions that have settled in over the last year at Amakhala, where they can grow, thrive and flourish.
The two magnificent males arrived in June 2020 from a nearby reserve and have settled in extremely well. Their genetics originate from Etosha in Namibia, which has almost certainly contributed to their size and impressive manes.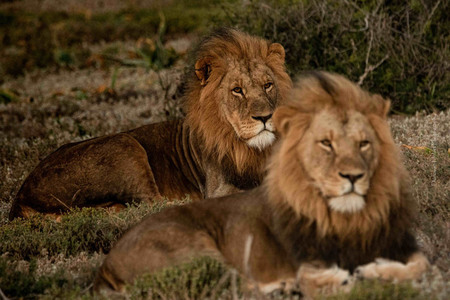 Visitors might also see Amakhala's newest female feline: a young, graceful, golden lioness whose lineage goes back to the lions of the Kalahari. The young female was housed in the boma for a couple of weeks to adapt to the new environment, before her successful release a week ago. If all goes well, we can look forward to her increasing the genetic diversity of the reserve's lion pride with a litter of lion cubs on Amakhala later in 2021!
Join Brad on this early morning adventure as we follow the new female... and two very interested males.
Lions are among the most revered animals in the world and one of the flagship species on Amakhala Game Reserve.
They are part of the felidae family and the second largest feline predator after the tiger. The most social of the big cats, lions live in prides of up to 30 individuals. Adult males weigh between 170 and 220 kilograms and stand at a height of up to 1.2 meters (the shoulder height of a human). They also have impressive mane hair which ranges from tawny to black in colour. The lionesses are slimmer, streamlined, strong and built for endurance. Lions are meat eaters and hunt for a variety of prey. Males defend the pride's territory fiercely while the females do most of the hunting – they are extremely adept at coordinating their efforts to bring down prey as large as Cape buffalo and giraffe. They rest for around 20 hours a day, especially after a good hunt and feed, and live for between 10 and 14 years.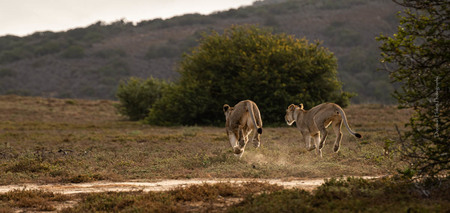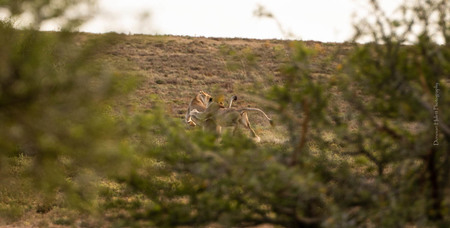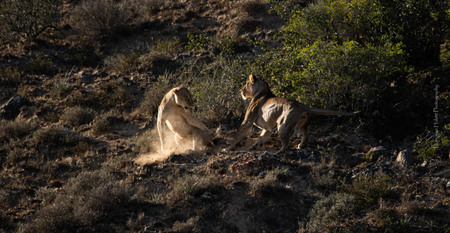 The introduction of the new lions on Amakhala Game Reserve is celebrated for its important contribution to protecting this species. The lions not only play a crucial role in biodiversity conservation, but also attract local and international visitors to the area.
Lions are currently listed as "vulnerable" on the International Union for the Conservation of Nature (IUCN) Red List of Threatened Species. In just the last century, the lion population has decreased by between 50% and 90%, with just 20,000 to 23,000 lions left in the wild.
Lions are now extinct in 26 countries across Africa and the survivors continue to face the growing threats that have contributed to their population decline. These include habitat loss and fragmentation; pressures from the illegal wildlife trade, poachers and trophy hunters; captive breeding; the effects of climate change; as well as conflict with humans, often caused by a loss of habitat that force lions to stray onto farms to prey on livestock.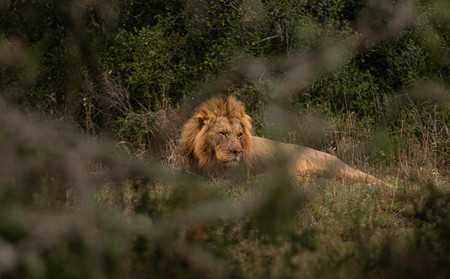 In addition to contributing to lion conservation, the new lions on Amakhala Game Reserve are also a drawcard for local and international visitors who come to admire these majestic, powerful and iconic animals, learn more about the plight of these incredible majestic creatures, and support the conservation efforts at Amakhala Game Reserve.
The ground-breaking work Amakhala's ecology and veterinary teams do is supported by visitors to Amakhala Game Reserve as well as funding received from far and wide. Should you wish to contribute to our conservation efforts, please click on the following link: https://addabit.com/fund/1oJcoqndTK