Amakhala Foundation Community & Conservation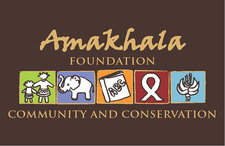 The Amakhala Foundation will be releasing a Wild-life calendar for 2016 in hope to raise funds to help support people and projects in the community surrounding Amakhala Game Reserve.
The Amakhala Foundation aims to support and encourage people and projects in the community surrounding Amakhala Game Reserve. These include an environmental education programme, a school bursary fund, an income-generating project in the form of a Craft Centre, a fully-funded pre-school, and assistance to local Non-Government Organisations that work with orphans and vulnerable children. The majority of funding for the projects is generated from bed levies paid by each lodge.
By purchasing this calendar you are contributing directly to the sustainability of these projects. This includes opening the eyes of over 1200 children and educators per year to the wonders of nature. The funding from this calendar will go towards purchasing a bus that will transport more children to the Reserve in order to enjoy the riches of Africa's wildlife.
There is something of the marvellous in all things of nature. - Aristotle
The Amakhala Foundation gratefully acknowledges the kind donation of the wildlife photographs used in this calendar. Special thanks to the following guides:
Matthew Derry
Wesley Gush
Richard Pearse
Tim Gebers
 Justin Barlow
The children of the following local schools are also thanked for their delightful wildlife drawings which illustrate our beautiful heritage:
Lucebiso Primary School
Alexandria Christain Academy 
 Sidbury Primary School 
 Nanaga Primary School
Some sneak peeks: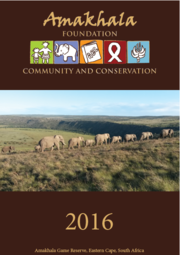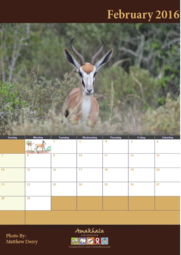 and Shane van Moerkerken for designing the Calendar
The Amakhala Foundation Wild-life calendar will be released by the end of October 2015.
Contact details:
Jennifer Gush

foundation@amakhala.co.za

+27 (0)71 342 4239