Amakhala Foundation's 10 Year Anniversary event, hosted on 13 September 2019, was a wonderful community celebration of the many milestones and achievements over the last 10 years. Established in 2009, coinciding with Amakhala Game Reserve's 10th anniversary at the time, the Amakhala Foundation is home to Amakhala Game Reserve's numerous community and conservation projects.
The Foundation's 10 Year Anniversary event, held at the Sidbury Sports Club, was attended by 120 Grade 4 learners from the seven local schools, as well as teachers, school principals, supporters, guides, lodge managers and owners, and representatives from associated organisations.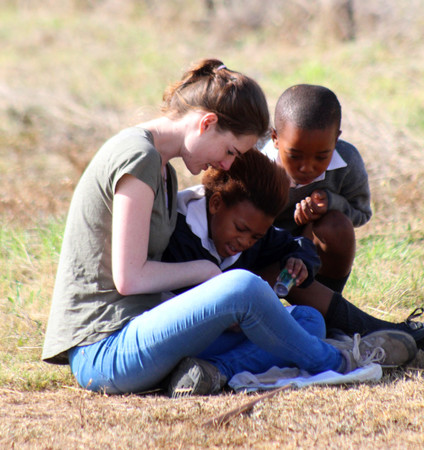 The kids participated in a variety of fun 20-minute activities, designed and presented by Amakhala Foundation staff and Rhodes University student volunteers. The kids learnt about 'smart plants' with their amazing adaptations; delved into ecology with food pyramids; identified carnivores from skulls and teeth; caught insects in nets to discover their wonderful diversity; found out how bees make honey; and improved their literacy skills by reading stories and crafting little books.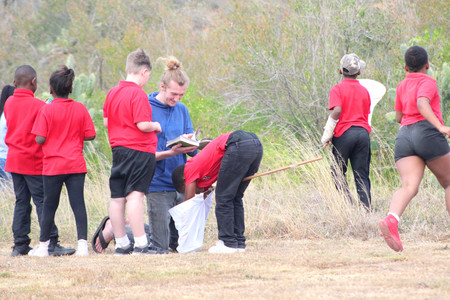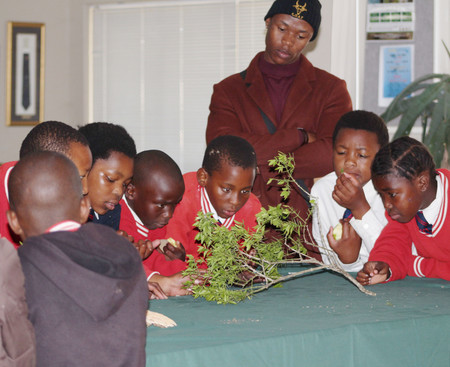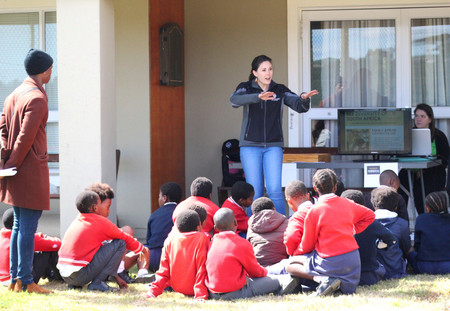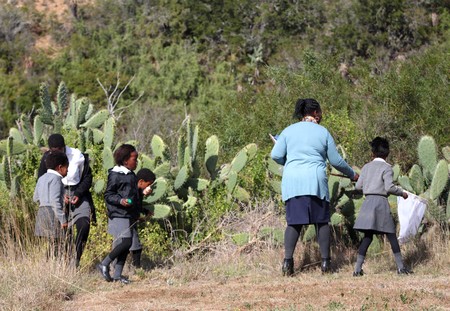 The Graeme College Steelband provided musical entertainment, while the kids enjoyed a soccer game at lunchtime, in acknowledgement of the Foundation's partnership with Coaching for Conservation®. Read more about Coaching for Conservation® HERE.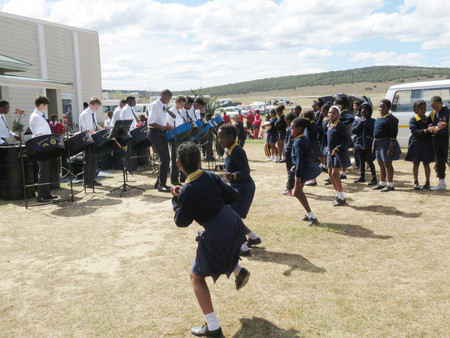 At the same time, celebrating the Foundation's anniversary in Grahamstown to raise funds, professional storyteller Rob Caskie delivered a spellbinding talk about the incredible journey of polar explorer Ernest Shackleton and his 28 crewmen who survived on a desolate beach in the Antarctic between 1916 and 1918, clinging to Shackleton's motto: "Through endurance, we prosper". Read the story published by Grocotts Mail HERE.
The day's celebrations culminated with a fascinating snake demonstration by Basil Mills and, of course, a giant birthday cake.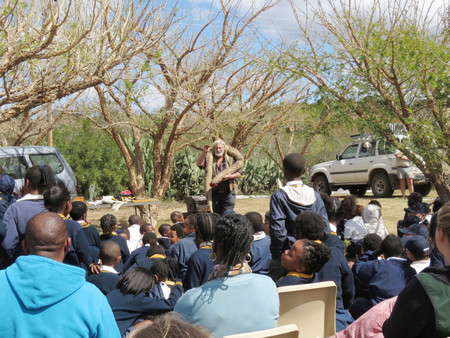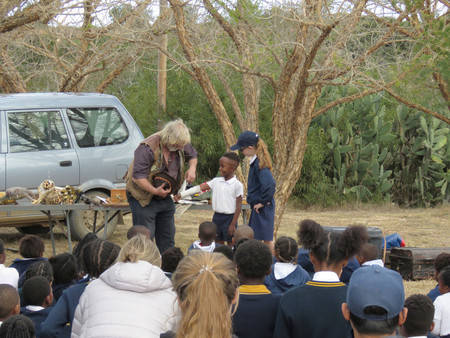 There was much to celebrate! Just during the last year, the Foundation acquired a 15 seater bus dedicated to environmental education; welcomed their first full-time employee, Tammy Smith, who is now the Environmental Educator; and sponsored food for Hendrik Kanise Combined School, so learners could stay for extra lessons in the afternoons.
Amakhala Foundation also launched a weekly "Library and Literacy" hour for the Foundation Phase pupils at the Sidbury Primary School. The children enjoy having a story read to them, play literacy games, and choose a book to take home in the book bags supplied by the Foundation. In addition, one of Amakhala Foundation's bursary holders, Akona Smayile, made the Foundation proud by completing his Diploma in Administrative Management and graduating in September.
Amakhala Foundation are also hosted their second ABC Reading Camp on 2 and 3 December at the Amakhala Conservation Centre, as well as the Camp Gurney for 17 Sidbury Primary Grade 2 and 3 pupils, with a visiting author, literary and outdoor activities, and arts and crafts centred around this year's theme, the zebra.
Overseen by a Trust and funded by a Conservation Levy, outside donors and fundraising, the Amakhala Foundation manages various initiatives such as the Amakhala Conservation Centre, where thousands of local school children come to learn about the environment every year; the Amakhala Craft Centre, where visitors can purchase unique local handmade items; workshops and training for community members; bursaries for the school children; and funding for the iJosi preschool and the Isipho Charity Trust, which cares for 300 orphans.
"Community is important to Amakhala Game Reserve," says Jennifer Gush, Director of the Amakhala Foundation. "We are building strong individuals, families and communities in the rural and conservation context in which our reserve is located. On behalf of our amazing community, and the precious wildlife we conserve, we thank every guest to Amakhala for their contribution to conserving our environment and empowering communities."