Community is very important to us at Amakhala Game Reserve, and what could be more fun in bringing together community members, young and old, than a school sports day?
On 12 March, 46 children from Grade R to Grade 3 from Sidbury Primary School, as well as 10 children from a small nearby farm school called Lucebiso Primary, enjoyed an exciting Sports Day held at Sidbury Sports Club. The day was organised by Richard Gush, owner of Woodbury Lodge, with the help of Eben Thandoer and Amakhala volunteers, under the Amakhala Foundation umbrella.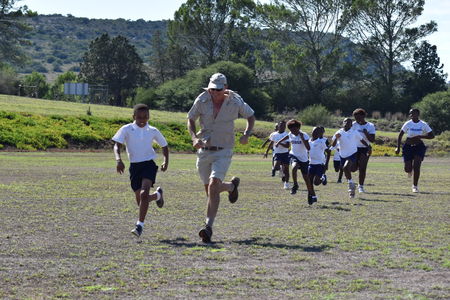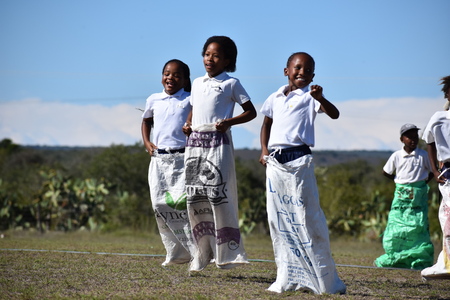 "We held four practise sessions in the preceding weeks to prepare the kids for the sport events of the day, which included sprints, middle distance races, sack races, water bucket races and long jump. The parents also joined in the fun with a parents' sprint race and the teachers hosted a tuck shop. The prize-giving was a highlight, acknowledging first, second and third place for each event, and awarding the best athlete in each grade. Everyone enjoyed the day," says Richard.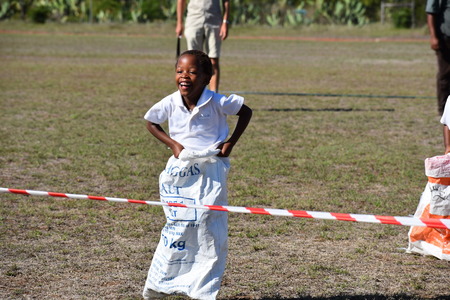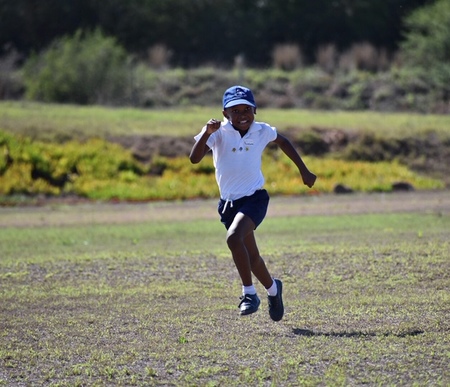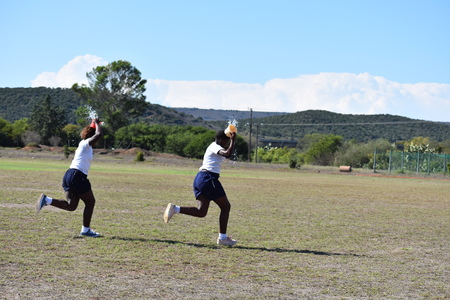 As one of the parents, Mr Mathole, wrote to the Principal of Sidbury Primary School after the event: "Thanks to the Sidbury Primary School teachers and the management of Amakhala Game Reserve. I salute you guys. That was a great day for the kids and the parents."
Richard notes that sports days are important in child development. "The exercise and friendly competition are great for the kids. It also provides variety from their daily academic work, and teaches them discipline, interaction in group settings and how to win and lose."
Sports days for children in primary school have been proven to enhance mental and physical development, as well to increase self-esteem, social skills and even academic performance. The children also learn about abiding by the rules, team work, fair play and respect for others. This is all while assimilating important life skills, such as coping in a competitive environment.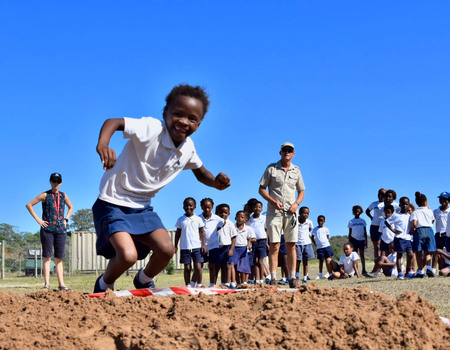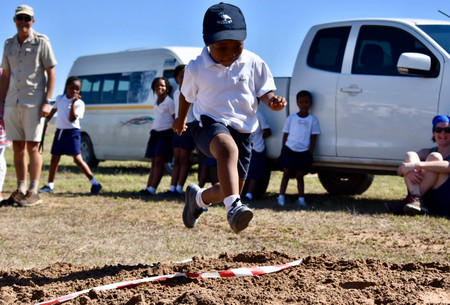 The sports day and the benefits it brings to the children and the community are perfectly aligned with Amakhala Foundation's focus on education and child development within the community. The foundation's initiatives include Bursary Programmes that help to send children from the community to Sidbury Primary School and iJosi Pre-Primary.
Richard explains that there is a great need for the school. "Twenty years ago, there were six schools similar to Sidbury Primary in the surrounding areas, but these have been closed down by the Department of Education. This leaves the children in the area without a school near their home, so they are forced to move away from their families to attend school. The Amakhala Foundation Bursary Programmes support the children of our staff members to stay with their nuclear families for the four or five years required to complete their Foundation Phase education.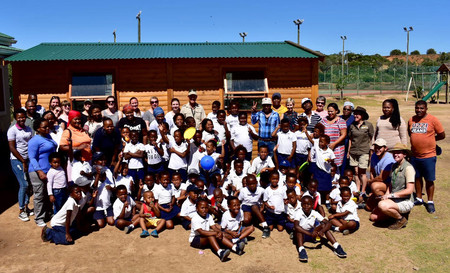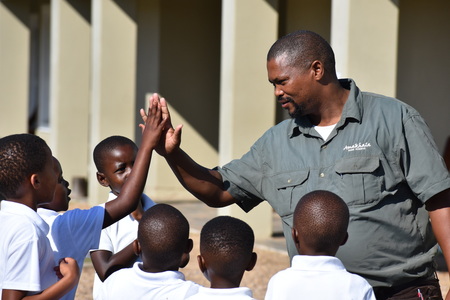 "Amakhala Foundation is committed to building strong communities, families and individuals in the rural and conservation context in which we are located. We are delighted that the sports day was a great success, drawing the community together in a fun way for the benefit of the children."
Photography Courtesy of Kirsty Sutton