Fifteen local kids recently enjoyed an amazing experience at the second annual Amakhala Books and Conservation (ABC) Reading Camp – a part of the Amakhala Foundation's literacy programme for local children. Organised by Cathy Gush and Tammy Smith from the Amakhala Foundation, the camp took place at Camp Gurney on Beacon Hill farm and the Amakhala Conservation Centre (ACC) on 2 and 3 December, with fifteen Grade 2 and 3 learners from Sidbury Primary School participating.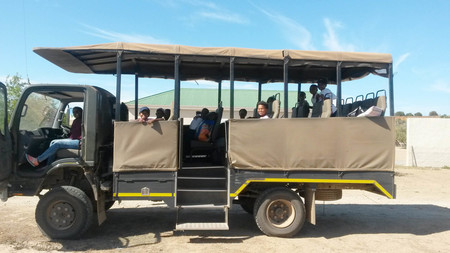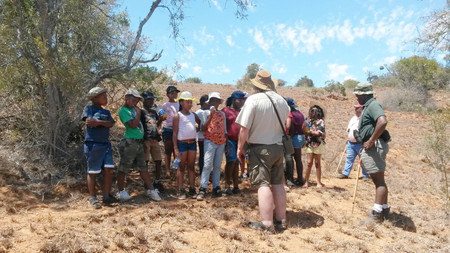 Assisted by Eric Barnard, Basil Mills from the Amazwi South African Museum of Literature led the fun and interesting activities. These included an adventurous bush walk, identifying plants, animals and interesting elements such as stone-age tools; and gathering information for the story-writing and reading that followed.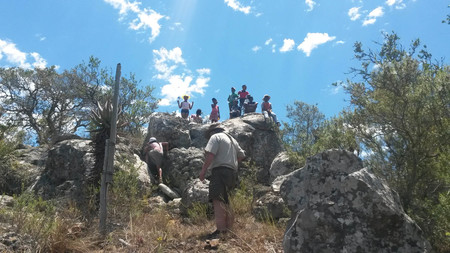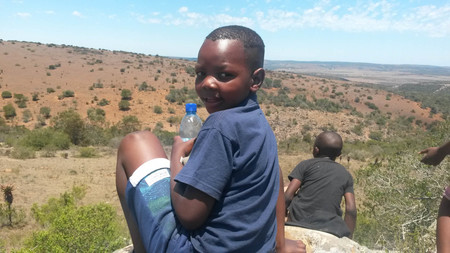 The kids enjoyed painting the Reading Camp banner and had great fun painting their own book bags, in which to carry their very own copies of an isiXhosa story and the "Little Gecko's Lost Tail" by author Alison Terry, who was also at the camp to read the stories to the children.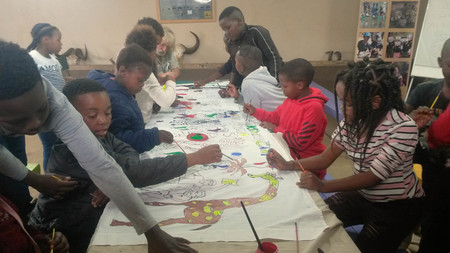 Other highlights included the evening braai, roasting marshmallows and sharing stories around the fire, as well as a lively "Pin the tail on the zebra" game. The zebra was chosen as the theme animal for the camp, and the kids learned some amazing facts about this iconic species that is already extinct in Burundi and Lesotho. Closely related to horses and donkeys, zebras are known for their distinctive black-and-white striped coats that come in different patterns, unique to each individual. Zebras are also social animals, living in families and communicating with different vocal calls, snorts and facial expressions.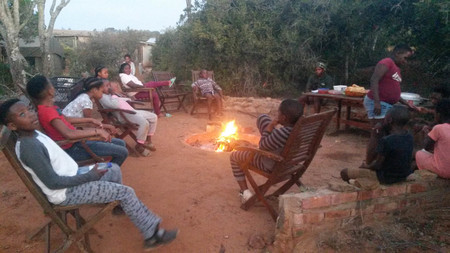 Another fascinating activity was the visit to the Harold Trollope Museum located at the Conservation Centre on Amakhala, which hosts exhibits such as Trollope's private collection of animal trophies. Throughout his life, it was Trollope's delight to be out in the veld and he became a game ranger at the Sabi Game Reserve. Here he was given the name Vukani – meaning "wake up" – because he was always the first one up in the morning. In 1931, he became the first warden of Addo Elephant National Park, with the specific task of preserving the elephant population decimated by hunting – there were only 16 elephants remaining at the time! Trollope also played a significant role in the establishment of the Mountain Zebra National Park at Cradock.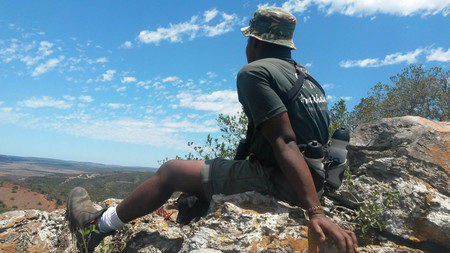 "With exciting programmes such as the ABC Reading Camp, we are bringing back reading and storytelling," says Cathy Gush, Amakhala Foundation's Community Co-ordinator and an expert in Early Childhood Development, literacy and community engagement.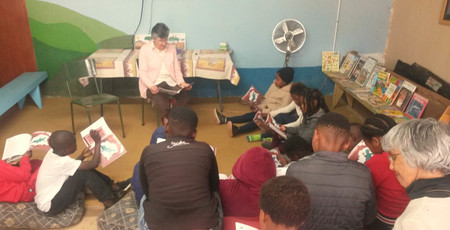 The camp is a part of the Amakhala Foundation's literacy programme for children in the area. The Amakhala Foundation contributes to Amakhala Game Reserve's social development programmes and to the conservation and environmental educational projects of the Amakhala Conservation Centre. Each year, thousands of people – young and old – are positively influenced by these programmes.
"Reading stories, telling stories and even simply creating dialogue about the story pictures builds a child's vocabulary and their understanding of reading and storytelling," says Gush. "Poor reading skills mean that the children are at a disadvantage for the rest of their schooling careers and at a higher risk of dropping out of school early. With the magnificent African wild all around to inspire storytelling, reading and journaling, these children not only enjoyed an amazing adventure, but also a life-changing experience that will ignite a love for reading and storytelling that will benefit them greatly throughout their Foundation Phase schooling – and the future that lies before them."