Ulovane Environmental Training is independently run by Schalk and Candice Pretorius and has been operational on Amakhala Game Reserve since 2005. Their vision is to provide Amakhala Game Reserve and the Eastern Cape Field Guide Industry with top of the range Field Guides.
CAREER ORIENTATED COURSES & NATURE ENTHUSIAST EXPERIENCES AVAILABLE
Let Ulovane Environmental Training assist you in achieving your guiding skills and qualifications in the most spectacular and unmatched experience available. We pride ourselves on offering outstanding courses with great success in creating knowledgeable, enthusiastic and ethical guides who are committed to conservation and who truly want to make a difference. Join the Ulovane team and learn what it takes to be an exceptional guide and committed conservationist. We have various course options for nature enthusiasts, career orientated school leavers and wildlife warriors..
We have the following courses available:
1 Year Comprehensive Guide Course
6 Month Versatile Guide Course
17 Week Essential Guide Course
10 Week Foundation Course
15 Week Connect Online and Onsite Guide Course
7 Week Apprentice Trails Guide Course
4 Week Marine Guide Course
10 Week Online Nature Enthusiast Course
Accommodation
The new Ulovane Camp was completed in March 2009; we are very proud of our training facility and believe it is one of the TOP training facilities in South Africa. We are neighbours with the beautiful Amakhala Game Reserve and have our own entry gate onto the reserve, which allows our learners to have access to the reserve for their practical activities.
Our lecture room includes a large work station, desks and chairs as well as two white boards and data projector. We believe that if our students are comfortable and have all they need, it will ENHANCE their learning experience. The accommodation is shared with three students per room; the rooms have en suite bathrooms and are equipped with furniture, electricity and linen. Our stunning rock face rooms have a great view of Amakhala. They are warm in the winter and cool in the summer – a great place for studying.
Ulovane campus is GREEN! The idea behind the campus was that it should be long term sustainable and have a minimal impact on the environment.
Our courses and experiences are aimed at all Future exceptional Field Guides, Nature Enthusiasts, Conservationists, and Wildlife Warriors. If you have a passion for nature and want to learn more, we have a diverse number of experiences that will suit your needs. Our courses are open to anyone over 18, with a valid driver's license who have a passion for learning and nature, a person that is serious about a career within the eco-tourism and conservation industries.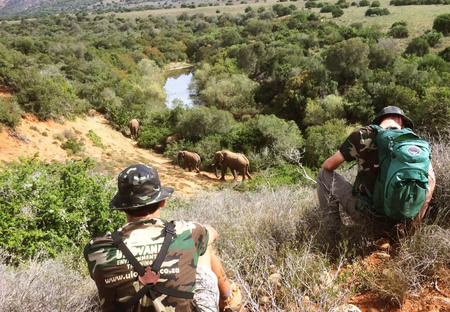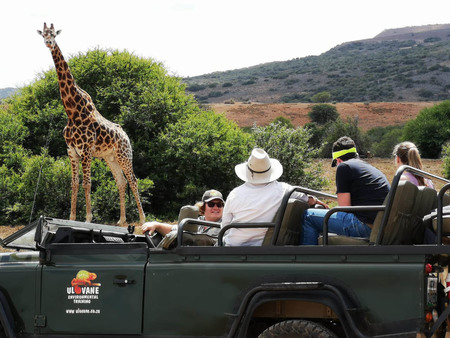 Ulovane Environmental Training is an accredited training and assessment provider under the Field Guides Association of Southern Africa (FGASA) . 
Our facilitators have the up to date FGASA, *CATHSSETA and *ETQA qualifications to provide your training needs. 

Contact
T +27 (0)83 295 3206
E  enquiries@ulovane.co.za
W www.ulovane.co.za